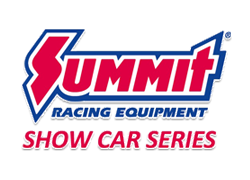 News
Mopar Hall of Fame Inducted 3 Individuals Associated with ISCA
The Mopar Hall of Fame inducted three individuals who have a long history with ISCA: Bob Larivee, Sr., Bill Moeller and Tom Tignanelli.
Bob Larivee, Sr. is the former owner of Promotions Inc. He began the Autorama and World of Wheels shows that are now run by Championship Auto Shows, Inc. and was instrumental in the creation of ISCA. He was inducted, along with Bill Moeller, also a former producer of ISCA-sanctioned events, for their development of the Plymouth Rapid Transit Caravan of 1970 and 1971. Joining them as an inductee for 2018 is ISCA judge Tom Tignanelli. Tom was recognized for his racing and his "UFO" funny cars. Here is the copy posted on the Mopar Hall of Fame website:
Bob Larivee & Bill Moeller
Bob Larivee is one of the great unsung heroes of the Mopar muscle car era, as he's the man who came up with the concept of the famed Plymouth Rapid Transit Caravan of 1970 and 1971. Bob was an exec with the International Show Car Association (ISCA) at that time, and was contacted by Chrysler to put together a dream team of custom car builders to build a fleet of radical custom cars. He then devised a program to bring a rolling ISCA-style car show to dealerships across the country. It had never been done by any car manufacturer before, and hasn't been done since. For two years, Plymouth had their own traveling carnival to showcase their performance cars and speed equipment, all borne out of the mind of Bob Larivee.
Bill Moeller was the director of sales and promotions for ISCA and was the cost and logistics man for making the RTS Caravan a reality. Working directly with Chrysler and Larivee, they put the whole thing together and Moeller became the indispensable number two man in making it all work, organizing the events, keeping everything on schedule, and seeing to it that this portable car show made it to hundreds of dealerships during those two eventful years.
Tom Tignanelli
Tom "Tig" Tignanelli was a longtime Chrysler Race Group engineer who liked to roll his sleeves up on the weekends and have just as much fun (if not more) than everybody else on the track was having. Tom's first major mark in drag racing came shortly after the advent of the 1964 A990 Hemi cars, but the machine which made him nationally famous overnight was his radical custom A/FX Plymouth known as the "UFO." Built primarily for match racing and exhibition racing, the famous orange-and-black Plymouth soon became a rolling test bed for Chrysler performance parts, and it even sported a rounded "aerodynamic" nose by 1967, making it the only altered wheelbase car we know of that ever experimented with such a thing. From there, Tom would go on to have a series of "UFO" funny cars, and finally became part of the Mopar Missile Pro Stock team in the early seventies. Another Chrysler engineer who proved he had the chops and skills to race with the best of them, Tom left a huge footprint on the world of drag racing and Mopar performance development.
Congratulations to Bob, Bill and Tom!