Items For Sale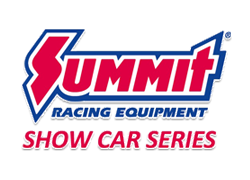 News
FOR SALE: 1976 Corvette. ISCA Conservative Sports. Won Outstanding Sports 8 times including Chicago, Cleveland and Cincinnati. 13 Outstanding Display Awards. 350 CI full roller, chrome dual quads. Full list available with all modifications, etc. Have original handwritten dealer order and typed statement, etc. — all part of the display. Selling as a turn-key setup (enclosed V-nose trailer, complete display and car). $40,000.00 OBO. Car is stored in Chicago area; trailer queen since 2011. Low miles; two true owners. Contact Mike at 708-362-2609 or mpd107@sbcglobal.net.

FOR SALE: 2008 Ford F450 — Automatic Transmission, 8 Cylinders; Four Doors; Diesel; 2-wheel drive. Mileage: 49,963. Price: $39,500. IMMACULATE. Well maintained; non-smoking; garage kept; one owner; low mileage; alarm system; camera system; air wing; vented tailgate; custom grille; new tires, radar detector; navigation system; one-off custom gooseneck set up; spray-in bed liner; backup bar light assist; 66 gallon diesel tank under bed and 100 gallon diesel tank in bed; computer chip; exhaust with catalytic converter delete; Lariat package; 6.4L 4-8 diesel engine. Contact John @ 713-947-1102, jmai@midway-machine.com.

FOR SALE: 1971 AMC Javelin – Chopped (2.5 inches), Sectioned (3 inches) and Channeled (5 inches). The car stands 40 inches off the ground and sits completely on a tubular chassis. The engine is a 355 Chevy small block with Brodix heads and a Fast Freddy's fuel injection with 4 Webber 48-IDF carbs. Transmission is a TH350 that has been completely polished. The entire body is hand-formed steel. There are graphics both on top and underneath the car and the underside is painted as nice as the top. The interior is custom leather done by Scott's Custom Interior in Louisville, KY.
3-Time ISCA Custom Champion; Gene Winfield Winner 2011; BF Goodrich Ride of the Year 1992, and hundreds of other awards. For questions, call Len Legere at 978-352-7164,

FOR SALE: 20 X 20 Display with Display Cart (sold as one)
This display showcased a 2009 Ridler Award Contender with numerous Best Rod wins. The Display and Display Cart will only be sold together. Seriously interested parties should email John Mai at jmai@midway-machine.com for pricing and additional information.

1937 FORD CABRIOLET AND SHOW DISPLAY FOR SALE. Display is solid wood; well-built and assembles easily. It has 8 spotlights in the pillars. Has two-tone tan and brown carpet. Also comes with show cleaning supply roll-around box. Has won Outstanding Display Awards every time shown.
The '37 Ford is a convertible with a lift-off hard top. It has a ZZ-4 350, rated around 400 hp, a 700R4 transmission, a Ford 9″ with 352 gears rear end, Riddeler wheels — 18″ front, 20″ rear, Vintage Air cooling and heat, leather interior. Car is driven in the Summer and has approximately 4,200 miles. The paint is DuPont Hot Hues, Raisin Kane over Champagn Fizz and the striping is real gold leaf. Contact Jim at 502-558-7600 or email at sefmo@att.net.


20 x 20 DISPLAY FOR SALE: Electronic 4 channel Chaser lights, back-lighted Neon Grid signs. The display is all custom made of oak, w/laminate and brass railings (the railings are real brass not plated). Consistent Best Display Award Winner. This display includes 4-wheel independent roller boxes that rotate all 4 wheels independently (originally designed and built by the legendary machinist Paul Diffenbach for Bob Raines' Cherry Smash Corvette 1976-77 ISCA Championship winner). Included is a custom-made turntable that incorporates the roller boxes so the car can rotate while the wheels turn.
Contact Jim Dyson for details and to make an offer: 410-960-1141 email: badapple69@verizon.net. (The Car is NOT for sale)

The Bus is a 1952 General Motors, 35 foot, Rebuilt Diesel 671 cubic inch GM engine, New wheels, New tires, New brakes, 12 volt negative ground conversion with alternator, Auto ether quick start, Interior has been restored as a 30's lounge with mahogany with birds-eye maple woodwork, Has wine/beer fridge, wet bar, hot/cold water, two piece washroom, 120 Volt A/C inverter and air conditioning. Seats 20 comfortably, Runs and drives very well, great gas mileage. The bus was originally intended to be shown at car shows, but the owner realized additional opportunities for other events such as golf trips, stags, weddings, etc… The bus attended these venues, but only on a private and limited basis. Bus provides a lot of fun entertainment. Available for $30,000 or best offer.
Contact Tom at (403) 870-9008 with any questions!