Death Notice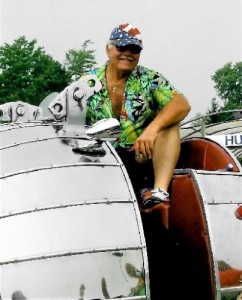 In Remembrance of Ronald Heitman
Ronald "Ronnie" Heitman
September 4, 1940 – April 18, 2020
Upon the passing of Ronald "Ronnie" Heitman, the entire I-X Piston Powered Auto-Rama team along with the I-X Center's ownership and management sends our deepest condolences to the Heitman family. Ronnie added a LOT of horsepower to the show as co-owner and showman of Cleveland Rod and Custom Auto-Rama. Both Ronnie Heitman and Warren Bookman were honored at the Piston Power Show with the Tony Hill Lifetime Achievement Award in 2016.
_____________________________________________________________________________
RON HEITMAN: THE 2016 TONY HILL LIFETIME ACHIEVEMENT AWARD
On behalf of the State of Ohio, we are honored to acknowledge Ron Heitman as he receives the 2016 Lifetime Achievement Award from the Summit Racing Equipment I-X Piston Powered Auto-Rama. This award recognizes an individual who has shown a true commitment to the automobile community.
For 46 years, Auto-Rama was a major part of your life, either as a spectator, participant, show chairman, or producer. You have brought an un-calculable amount of pleasure to "car people" who love cars, customize them, collect them, design them, build them, rebuild them, show them, drive them, and read about them.
Your passion and your activism in the industry has made a positive difference and we congratulate you as you receive this well-deserved recognition, because, without you, there would be no 50th Annual Show!
The above was included in the 2016 Tony Hill Lifetime Achievement Award when Ron Heitman was honored.