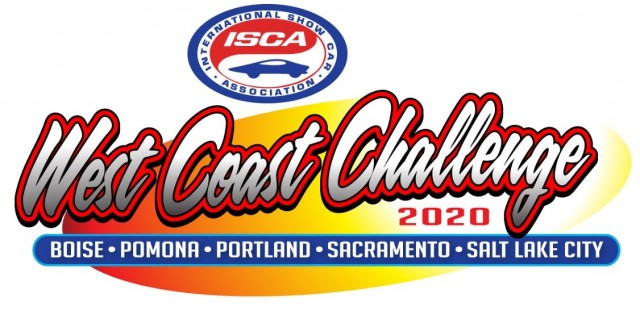 2020 ISCA West Coast Challenge
NEW FOR 2020, ISCA IS PLEASED TO ANNOUNCE THE WEST COAST CHALLENGE. COME ON OUT TO SHOW YOUR VEHICLE AND EXPLORE THE WONDERS OF THE WEST AND HAVE A CHANCE TO RETURN HOME WITH A $10,000 PRIZE!
THE RULES OF THE WEST COAST CHALLENGE ARE:
• IN 2020, YOU MUST PARTICIPATE IN ALL FIVE SHOWS: BOISE ROADSTER SHOW, POMONA GRAND NATIONAL ROADSTER SHOW, PORTLAND ROADSTER SHOW, SACRAMENTO AUTORAMA AND SALT LAKE CITY AUTORAMA.
• AT THE FIRST SHOW IN THE SERIES (POMONA), YOU MUST NOTIFY THE ISCA SUPERVISOR THAT YOU INTEND TO PARTICIPATE IN THE CHALLENGE, SO THAT WE CAN TRACK ALL PARTICIPANTS.
• THE "FINALS" OF THE CHALLENGE WILL TAKE PLACE AT THE SALT LAKE CITY AUTORAMA WITH A "SHOOT OUT" COMPETITION. ISCA JUDGES WILL SELECT THE WEST COAST CHALLENGE CHAMPION BASED ON FIT, FINISH, DETAIL WORKMANSHIP AND CRAFTSMANSHIP. THE WEST COAST CHALLENGE CHAMPION WILL EARN THE TITLE, A ONE-OF-A-KIND TROPHY AND $10,000!
IF YOU HAVE ANY QUESTIONS, CONTACT ISCA COMPETITION DIRECTOR PAUL POTOCKI AT 586-943-0202, OR ISCA GENERAL MANAGER JANET BIRES AT 248-371-1600.