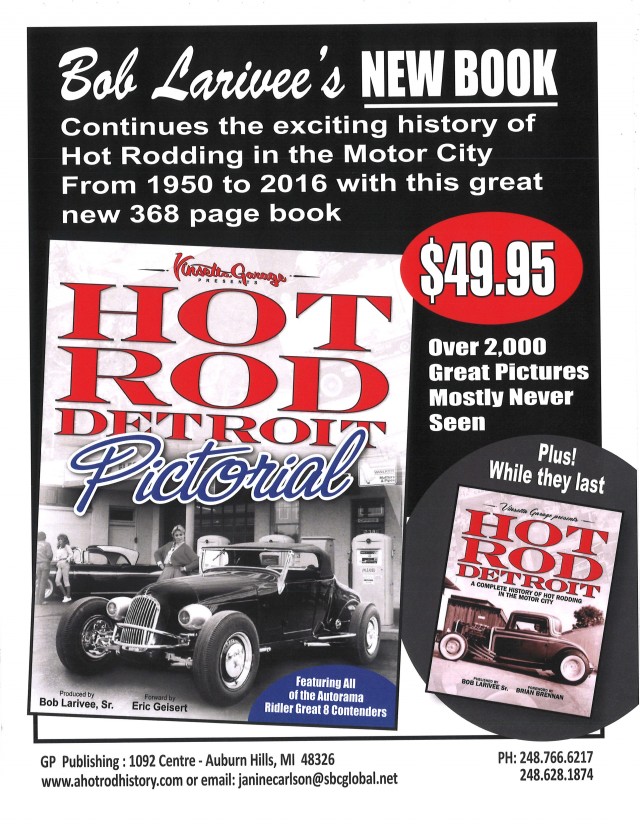 Hot Rod Detroit Pictorial
Hot Rod Detroit Pictorial, a companion book to Bob Larivee's Hot Rod Detroit, is now available.
The book contains nearly 2,000 photos and features all of the Great 8 contenders for the nationally renowned Ridler Award, as well as continued coverage of the history of race tracks and drag strips, feature cars from the '50s to the '90s, Autorama Extreme and much more.
To get your copy, contact Bob Larivee at 248-766-6217.